Hari Raya and Deepavali celebrations are coming back to back and our RA would like to take this opportunity to organise a Deepa-Raya Party 2009. This is not going to be a cultural food contest or another "glorified" street party again. If you happened to be the early bird in Palma precinct, you might notice that our community has been growing. When we have a growing community around us, it is very sensible to touch base with our new neighbors and getting to know the Resident Association committee members. You are going to love RA members a lot once Paramount has handed over the management to RA because these are the people who are selflessly serving Palmanian without any expectation in return but with kind intention of creating a safe, peaceful and friendly neighborhood for all of us.
For the past few days, our RA social committee members have been working days and nights planning for the event.
(From the left, Siva, President Toh, Richard, Rashid and Chia)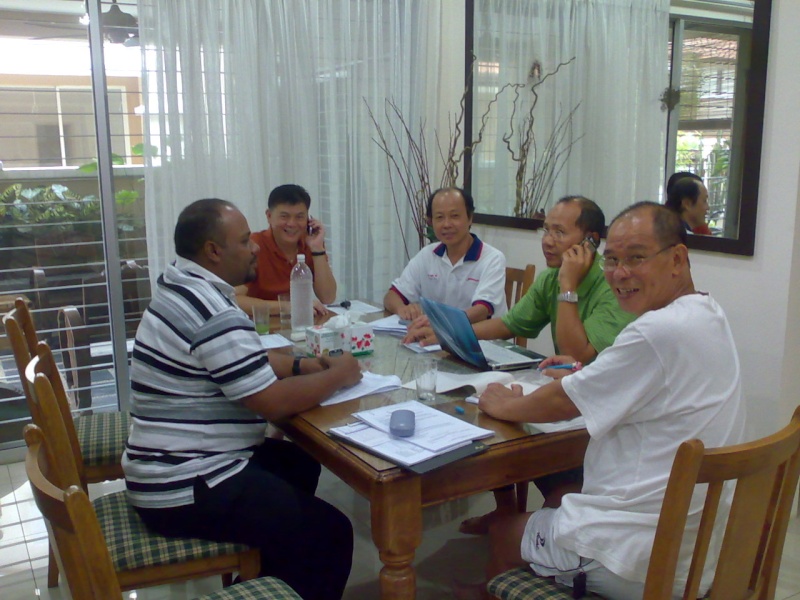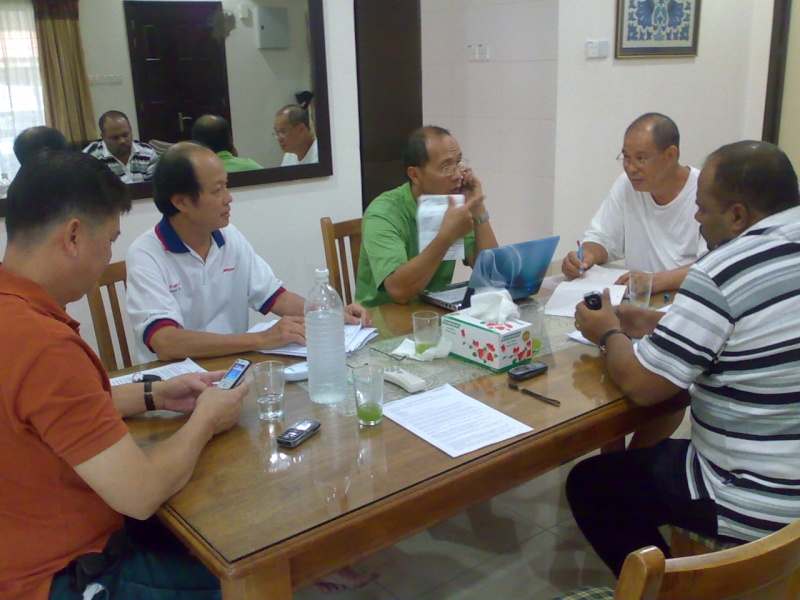 You might have already talked to some of them who knocked on your door seeking your participation in the party. Otherwise, you can find the following flyer in your mailbox: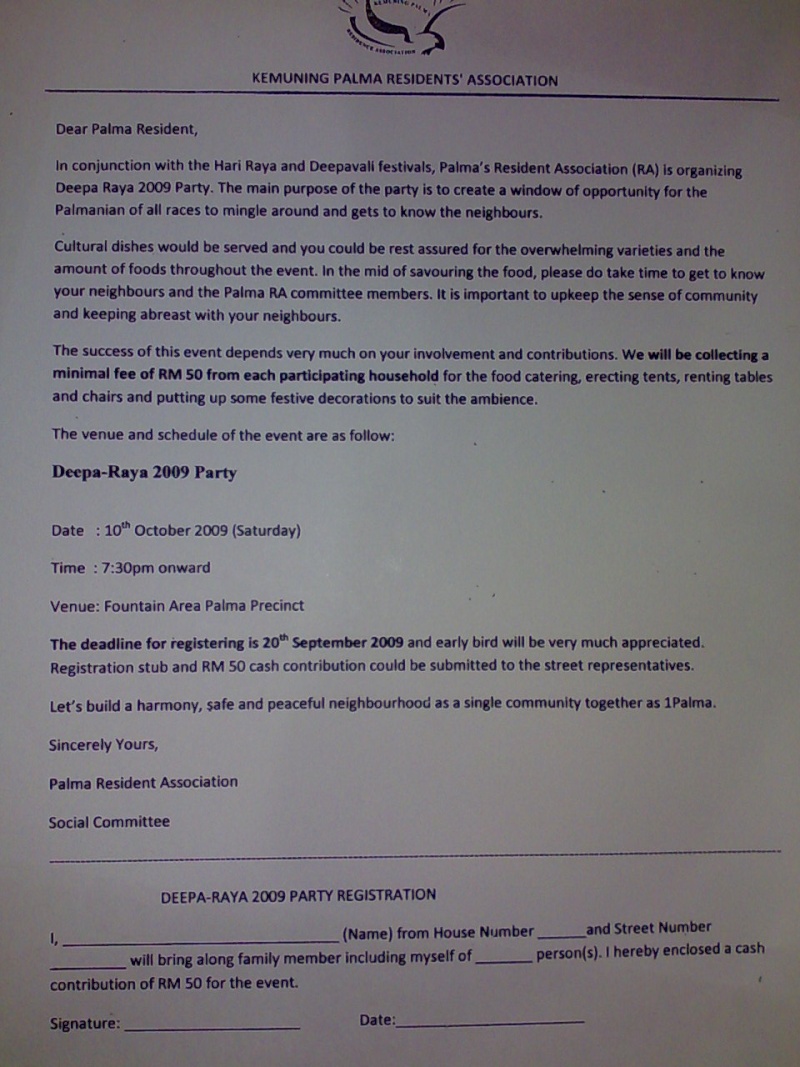 If you are available on 10th October 2009, I will strongly urge for your participation in the party. If you happen to not finding the flyer in your mailbox or misplaced the flyer, these are the things you could do to get yourself registered,
i. You can always save the picture in jpg format, print it out, fill in the stub at the bottom of the flyer.
ii. Tear the stub and keep the flyer.
iii. Contact the social committee
a) Mr. Chia (h/p: 019-2568959) from house #18 on road 37E
b) Mr. Richard Neoh (h/p: 012-3050286)from house #7 on road 37E
iv. Pass the registration stub to Chia or Richard along with RM50 contribution.
Please kindly register before 20th September 2009 to avoid disappointment and frustration. The reason why we stand firm on the deadline for registration because we need to have an estimation on the number of people attending and engage the food caterer. Food caterer will prepare the food according to the number of people.